Gabriela will replace actress, and role originator, Lorna Velasco, in shadow-puppet play Feathers of Fire 2017-2018 International Tour. Gabriela will lead this epic journey as the character Zal, telling the story of the legendary Iranian King who was raised in the wild and later became recognized as one of the greatest leaders and warriors of the Shahnameh Epic. Gabriela will perform puppetry throughout the show, however, the majority of her performance is based in shadow movement and mask technique, developed by Larry Reed.
"Fantastic! One of the great epics of all time and my favorite "Shahnameh" brought to life in a spectacular fashion by Hamid Rahmanian with shadow puppets design and cinematic wizardry" - Francis Ford Coppola
Conceived, designed and directed by Hamid Rahmanian
In collaboration with Larry Reed and ShadowLight Production
Produced by Fictionville Studio and Banu Productions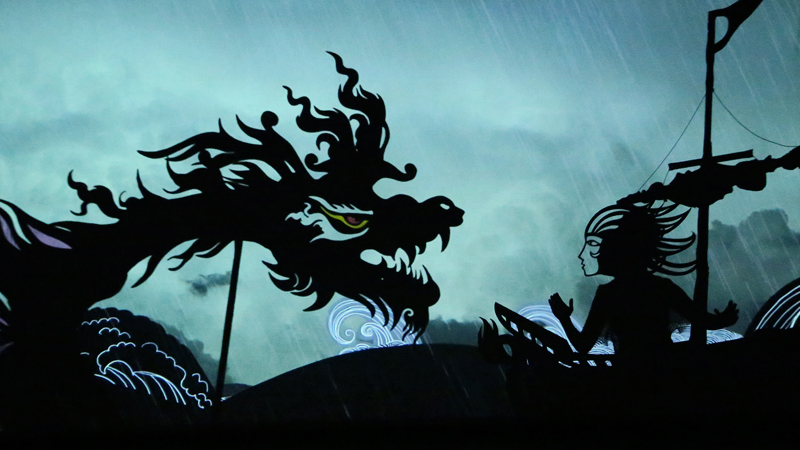 THE MOST ELABORATE SHADOW PLAY EVER PERFORMED.